Carbon Steel Round Bars Manufacturers and Exporters.
Carbon Steel Round Bars, ASTM A105 Carbon Steel Round Bars , Carbon Steel Forged Bars Exporter, Carbon Steel Square Bar, Carbon Steel Round Bar, Suppliers of Carbon Steel Hex Bar, Carbon Steel Round Bars Manufacturer in India.
Carbon Steel Round Bars, which contain a small amount of incidental elements left over from steelmaking. We also offer the same in different grades and specifications such as Carbon Steel Round Bars, Carbon Steel Round Bars, Carbon Steel Round Bars, Carbon Steel Round Bars, and EN SERIES Carbon Steel Round Bars. To change the properties of Carbon Steel Square Bars is by adding alloying elements other than carbon that produce characteristics not achievable in plain carbon steel. Each of the approximately 20 elements used for Carbon Steel Flat Bars has a distinct influence on microstructure and on the temperature, holding time, and cooling rates at which microstructures change.
We are one of the pioneer stockiest and exporter for high quality Carbon Steel Threaded Bars, which alter the transformation points between ferrite and austenite, modify solution and diffusion rates, and compete with other elements in forming intermetallic compounds such as carbides and nitrides. There is a huge amount of empirical information on how alloying in Carbon Steel Hollow Bars affects heat – treatment conditions, microstructures, and properties. In addition, there is a good theoretical understanding of principles, which, with the help of computers, enables engineers to predict the microstructures and properties of Carbon Steel Hexagonal Bars when alloying, hot – rolling, heat – treating, and cold – forming in any way.
Features of Carbon Steel Round Bars :-
High strength
Resistance against corrosion
Resistance against High pressure
Resistance against High temperature
Resistance against Dimensions stability
Longer service life
Resistance against High mechanical stress
Specifications of Carbon Steel Round Bars:-
| | |
| --- | --- |
| Specifications | ASTM A105, ASME SA105 |
| Dimensions | EN, DIN, JIS, ASTM, BS, ASME, AISI |
| Carbon Steel A105 Round Bars | 3.0 – 50.8 mm, Over 50.8 – 300mm |
| Carbon Steel  Rectangular Bars | 6.35 x 12.7mm,6.35 x 25.4mm,12.7 x 25.4mm |
| Carbon Steel Hex Bars | AF5.8mm–17mm |
| Carbon Steel Square Bars | AF2mm – 14mm, AF6.35mm,9.5mm,12.7mm, 15.98mm,19.0mm, 25.4mm |
| Carbon Steel Flat Bars | 1/2" to 10" in thickness range of 2mm to 150mm |
| Finish | Bright, Polish & Black |
| Length | 1 to 6 Meters, Custom Cut Lengths. |
| Form | Round, Square, Hex (A/F), Rectangle, Billet, Ingot, Forging Etc |
Types of Carbon Steel Round Bars :-
Sr.no
Product
Types
1
Carbon Steel Bright Bar
Carbon Steel Bright Bar
CS Bright Bar
Carbon Bright Bar
2
Carbon Steel Hex Bar
Carbon Steel Hex Bar
CS Hexagonal Bar
Carbon Hex Bar.
3
Carbon Steel Square Bar
Carbon Steel Square Bar
Carbon Square Bars
CS Square Bar
4
Carbon Steel Rectangular Bar
Carbon Steel Rectangular Bar
Carbon  Rectangular Bars
CS Rectangular Bar
5
Carbon Steel Flat Bars
Carbon Steel Flat Bars
Carbon Flat Bars
CS Flat Bars
6
Carbon Steel Polished Bar
Carbon Polished Bar
CS Polished Bars
Carbon Steel Polished Bar
Other Grades of Carbon Steel Round Bar:-
Carbon Steel A105 Round Bar
Carbon Steel A350 LF2 Round Bar
Carbon Steel AISI 1018 Round Bar
Carbon Steel AISI 1045 Round Bar
Carbon Steel En Series Round Bar
Product Usage & Application:-
Useful in Medical Companies
Useful in Food Industry
Useful in Kitchen Utensils
Useful in Construction
Useful in Chemical Industry
Useful in High-Temperature Tanks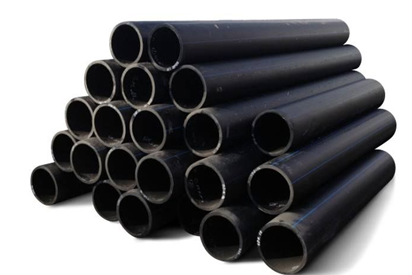 We Export To :
Kazakhstan, Algiers, Johannesburg, Pretoria, Dakar, Ghana, Uganda, Mozambique, Iraq, Subra al-Haymah, Australia, Yaoundé, South Africa, Saudi Arabia, Kampala, Benin, Ethiopa, Kuwait, Luanda, Abu Dhabi, Peru, Sudan, Colombia, Nairobi, Turkey, Russia, Khartoum, Kano, UAE, Bahrain, Cape Town, Trinidad and Tobago, Dar es Salaam, Nigeria, Antananarivo, Tripoli, Addis Ababa, London, Douala, Lebanon, Tunisia, Ouagadougou, Mogadishu, Harare, Mbuji-Mayi, Qatar, Zaria, Soweto, Omdurman, Angola, Alexandria, Dubai, Yemen, Casablanca, Africa, Oman, Giza, Kinshasa, Bamako, UK, Houston, Accra, Algeria, Argentina, Cairo, Chine, Kolwezi, Hong Kong, Abidjan, Vietnam, Port Elizabeth, Maputo, Maiduguri, Canada, Port Harcourt, Singapore, Egypt, Venezuela, Freetown, Ibadan, Iran, Fez, Malaysia, Mexico, Cameroon, New York, Indonesia, Italy, Azerbaijan, Israel, Conakry, Brazil, Democratic Republic of the Congo, New Zealand, Morocco, Jordan, United States, Thailand (Bangkok), Cyprus, Sri Lanka, Rabat, Bulawayo, Kaduna, Durban, Colombo, Germany, Lubumbashi, Lagos, Brazzaville.
We Supply To :
Tripura, Ahmedabad, Kolkata, Lucknow, Andhra Pradesh, Pune, Ambala, Maiduguri, Buxar, Puducherry, Karnataka, Maharashtra, Bhiwadi, Surat, Mizoram, Manipur, Delhi, Bangalore, Kerala, Ballia, Jamalpur, Chennai, Jaipur, Hyderabad, Indore, Patna, Agra, West Bangal, Ranchi, Durg, Bilaspur, Raipur, Satpura, Malwa, Kanpur, Dehradun etc.