Carbon Steel Pipe Fittings Manufacturers and Exporters.
ASTM A403 WPB Carbon Steel Fittings Manufacturers, ASTM A403 Pipe Fittings, A420 WPL6 Low Temperature Carbon Steel Pipe Fittings Suppliers in Mumbai, India.
We offer a wide-range of Carbon Steel Pipe fittings that include short/long radius elbows, unequal/equal tees, eccentric/concentric reducers, long/short neck stub-ends, caps, cross, long pipe bends, expansion swivels & bends. These are supplied and manufactured as per different industrial high quality standards.
We offering as a high standard quality of carbon steel pipe Fittings which are being used in different industries in pipelines and distribution. Quite easy to install, these high nickel alloy butt weld fittings are abrasive chemical, high in temperature, and resistant corrosion. We are also offering our series of nickel alloy pipe fittings in an array of dimensional specifications and dissimilar grades of high nickel alloys.
Features of Carbon Steel Sheets Pipe Fittings :-
High strength
Resistance against corrosion
Resistance against High pressure
Resistance against High temperature
Resistance against Dimensions stability
Longer service life
Resistance against High mechanical stress
Specifications of Carbon Steel Pipe Fittings :-
Sheets & Plates Specifications
ASTM A283 / ASME SA283, BS EN 10088-2, en 10028-7, IS 6911
Sheets & Plates Dimension Standard
MSRR, AMS, BS, JIS, AISI, ASTM, GB, DIN, EN, etc
Carbon Sheets & Plates Size Range
Cold rolled ASME SA283 Grade Carbon Sheet 0.5-6.4 mm
Hot rolled ASME SA283 Grade Carbon Sheet 3.0–10.0 mm
Carbon Sheets & Plates Width
1000mm, 1219mm, 1500mm, 1800mm, 2000mm, 2500mm, 3000mm, 3500mm, etc
Carbon Sheets & Plates Length
2000mm, 2440mm, 3000mm, 5800mm, 6000mm, etc
Carbon Sheets & Plates Thickness
0.3 mm to 120 mm
International Standard of Carbon Sheets & Plates
ASTM A480
ASTM A959
ASME IID
EN ISO 9445
EN ISO 18286
EN 10051
EN 10088-1
ISO 15510
Tolerances (width / thickness) of Carbon Sheets & Plates
EN 10258/ DIN 59381)
EN 10151 ASME SA283 Carbon Strips
EN 10088 SA -240-Strips
Finish of Carbon Sheets & Plates
2B, 2D, BA NO (8), Cold rolled sheet (CR), Hot rolled plate (HR), SATIN (Met with Plastic Coated), No.1 finish hot rolled, 1D, 2B, No.4, BA, 8K, satin, hairline, brush, mirror etc.
Hardness
Half Hard, Soft, Hard, Quarter Hard, Spring Hard
Form
Sheet, Plate, Strip, Flats, Clad Plate, Coils, Foils, Plain Sheet, Flat Shim, Flat Sheet, Shim Sheet, Rolling Sheet, Rolling Plate, Rolls, Blank (Circle), soft annealed, descaled, tread plate, sheared, annealed, Checker Plate
Value Added Service
Cladding, Heat Treatment, Annealed, Pickling, Polish, Rolling, Cutting, Bending, Forging, Minor Fabrication Etc.
Dealers & Distributor of
SAIL, ESSAR, JINDAL, TATA, BHUSHAN, INDIAN, POSCO, JISCO, TISCO, LISCO, BAOSTEEL IMPORTED material
Carbon Profiling
Plasma Plate Cutting
Laser Plate Cutting
Oxy-propane Flame Cutting
Finishes Of Carbon Steel Pipe Fittings :-
| Surface Finish | Definition | Application |
| --- | --- | --- |
| 2B | Those finished, after cold rolling, by heat treatment, pickling or other equivalent treatment and lastly by cold rolling to given appropriate luster. | Medical equipment, Food industry, Construction material, Kitchen utensils. |
| BA | Those processed with bright heat treatment after cold rolling. | Kitchen utensils, Electric equipment, Building construction. |
| NO.3 | Those finished by polishing with No.100 to No.120 abrasives specified in JIS RC221. | Kitchen utensils, Building construction. |
| NO.4 | Those finished by polishing with No.150 to No.180 abrasives specified in JIS R6001. | Kitchen utensils, Building construction, Medical equipment. |
| HL | Those finished polishing so as to give continuous polishing streaks by using abrasive of suitable grain size. | Building Construction. |
| NO.1 | The surface finished by heat treatment and pickling or processes corresponding there to after hot rolling. | Chemical tank, pipe |
Product Usage & Application:-
Useful in Paper & Pulp Companies
Useful in High-Pressure Applications
Useful in Oil and Gas Industry
Useful in Chemical Refinery
Useful in Pipeline
Useful in High-Temperature Application
Useful in Water Pipe Line
Useful in Nuclear Power Plants
Useful in Food Processing and Dairy Industries
Useful in Boiler & Heat Exchangers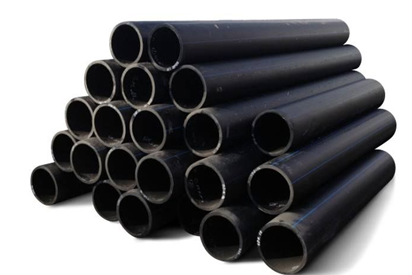 We Export To :
Kazakhstan, Algiers, Johannesburg, Pretoria, Dakar, Ghana, Uganda, Mozambique, Iraq, Subra al-Haymah, Australia, Yaoundé, South Africa, Saudi Arabia, Kampala, Benin, Ethiopa, Kuwait, Luanda, Abu Dhabi, Peru, Sudan, Colombia, Nairobi, Turkey, Russia, Khartoum, Kano, UAE, Bahrain, Cape Town, Trinidad and Tobago, Dar es Salaam, Nigeria, Antananarivo, Tripoli, Addis Ababa, London, Douala, Lebanon, Tunisia, Ouagadougou, Mogadishu, Harare, Mbuji-Mayi, Qatar, Zaria, Soweto, Omdurman, Angola, Alexandria, Dubai, Yemen, Casablanca, Africa, Oman, Giza, Kinshasa, Bamako, UK, Houston, Accra, Algeria, Argentina, Cairo, Chine, Kolwezi, Hong Kong, Abidjan, Vietnam, Port Elizabeth, Maputo, Maiduguri, Canada, Port Harcourt, Singapore, Egypt, Venezuela, Freetown, Ibadan, Iran, Fez, Malaysia, Mexico, Cameroon, New York, Indonesia, Italy, Azerbaijan, Israel, Conakry, Brazil, Democratic Republic of the Congo, New Zealand, Morocco, Jordan, United States, Thailand (Bangkok), Cyprus, Sri Lanka, Rabat, Bulawayo, Kaduna, Durban, Colombo, Germany, Lubumbashi, Lagos, Brazzaville.
We Supply To :
Tripura, Ahmedabad, Kolkata, Lucknow, Andhra Pradesh, Pune, Ambala, Maiduguri, Buxar, Puducherry, Karnataka, Maharashtra, Bhiwadi, Surat, Mizoram, Manipur, Delhi, Bangalore, Kerala, Ballia, Jamalpur, Chennai, Jaipur, Hyderabad, Indore, Patna, Agra, West Bangal, Ranchi, Durg, Bilaspur, Raipur, Satpura, Malwa, Kanpur, Dehradun etc.