Carbon Steel Sheets Plates and Coils Manufacturers and Exporters.
Carbon Steel Sheets Plates and Coils, ASTM A283 Carbon Steel Sheets, CS Sheet, Carbon Steel Plates, ASME SA 283 Carbon Steel Plates, Carbon Steel Cold Rolled Sheets, Carbon Steel Hot Rolled Plates Supplier in Mumbai, India
Arham Alloys is one of the known stockist and exporter of Carbon Steel Sheets, Plates and Coils, which has a higher corrosion resistance than regular steel and is widely used because of the ease in which it is formed into various shapes. It will become sensitised in the temperature range of 425 Degree C – 860 Degree C; this is not a problem for high-temperature applications but will result in reduced aqueous corrosion resistance.
Each application for Carbon Steel Plates, which is offered by Arham Steel, has its own unique demands and needs a stainless steel that's up to the task. The red flaky oxide deteriorates easily — exposing more material to corrosion. Iron and standard carbon steels are highly susceptible to this type of corrosion.
API 5L Carbon Steel Pipe, Seamless carbon steel pipe has, no longitudinal weld seam. Therefore it is made up of one solid homogeneous piece of steel 1/2" Nominal to 24" O.D.If you are searching for the best price of High Yield Carbon Steel Pipe, Carbon Steel Pipe Manufacturers in India you can mail us our business group can give you Carbon Steel Erw Pipe, low carbon steel pipes, Carbon Steel Underground Pipe, Carbon Steel Boiler Tube and Carbon Steel Pipe Suppliers Price List inside four hours from receipt of your RFQ.
Features of Carbon Steel Sheets Plates and Coils:-
High strength
Resistance against corrosion
Resistance against High pressure
Resistance against High temperature
Resistance against Dimensions stability
Longer service life
Resistance against High mechanical stress
Specifications of Carbon Steel Sheets Plates and Coils:-
Sheets & Plates Specifications
ASTM A283 / ASME SA283, BS EN 10088-2, en 10028-7, IS 6911
Sheets & Plates Dimension Standard
MSRR, AMS, BS, JIS, AISI, ASTM, GB, DIN, EN, etc
Carbon Sheets & Plates Size Range
Cold rolled ASME SA283 Grade Carbon Sheet 0.5-6.4 mm
Hot rolled ASME SA283 Grade Carbon Sheet 3.0–10.0 mm
Carbon Sheets & Plates Width
1000mm, 1219mm, 1500mm, 1800mm, 2000mm, 2500mm, 3000mm, 3500mm, etc
Carbon Sheets & Plates Length
2000mm, 2440mm, 3000mm, 5800mm, 6000mm, etc
Carbon Sheets & Plates Thickness
0.3 mm to 120 mm
International Standard of Carbon Sheets & Plates
ASTM A480
ASTM A959
ASME IID
EN ISO 9445
EN ISO 18286
EN 10051
EN 10088-1
ISO 15510
Tolerances (width / thickness) of Carbon Sheets & Plates
EN 10258/ DIN 59381)
EN 10151 ASME SA283 Carbon Strips
EN 10088 SA -240-Strips
Finish of Carbon Sheets & Plates
2B, 2D, BA NO (8), Cold rolled sheet (CR), Hot rolled plate (HR), SATIN (Met with Plastic Coated), No.1 finish hot rolled, 1D, 2B, No.4, BA, 8K, satin, hairline, brush, mirror etc.
Hardness
Half Hard, Soft, Hard, Quarter Hard, Spring Hard
Form
Sheet, Plate, Strip, Flats, Clad Plate, Coils, Foils, Plain Sheet, Flat Shim, Flat Sheet, Shim Sheet, Rolling Sheet, Rolling Plate, Rolls, Blank (Circle), soft annealed, descaled, tread plate, sheared, annealed, Checker Plate
Value Added Service
Cladding, Heat Treatment, Annealed, Pickling, Polish, Rolling, Cutting, Bending, Forging, Minor Fabrication Etc.
Dealers & Distributor of
SAIL, ESSAR, JINDAL, TATA, BHUSHAN, INDIAN, POSCO, JISCO, TISCO, LISCO, BAOSTEEL IMPORTED material
Carbon Profiling
Plasma Plate Cutting
Laser Plate Cutting
Oxy-propane Flame Cutting
Finishes Of Carbon Steel Sheets Plates and Coils:-
| Surface Finish | Definition | Application |
| --- | --- | --- |
| 2B | Those finished, after cold rolling, by heat treatment, pickling or other equivalent treatment and lastly by cold rolling to given appropriate luster. | Medical equipment, Food industry, Construction material, Kitchen utensils. |
| BA | Those processed with bright heat treatment after cold rolling. | Kitchen utensils, Electric equipment, Building construction. |
| NO.3 | Those finished by polishing with No.100 to No.120 abrasives specified in JIS RC221. | Kitchen utensils, Building construction. |
| NO.4 | Those finished by polishing with No.150 to No.180 abrasives specified in JIS R6001. | Kitchen utensils, Building construction, Medical equipment. |
| HL | Those finished polishing so as to give continuous polishing streaks by using abrasive of suitable grain size. | Building Construction. |
| NO.1 | The surface finished by heat treatment and pickling or processes corresponding there to after hot rolling. | Chemical tank, pipe |
Standard Specification for Carbon Steel Sheets Plates and Coils:-
ASTM A283 / SA283 – The ASTM A283 specification is the Standard Specification for Low and Intermediate Tensile Strength Carbon Steel Plates used in general structural applications.
ASTM A516 / SA516 – The ASTM A516 specification is the Standard Specification for Pressure Vessel Plates, Carbon Steel, for Moderate- and Lower-Temperature Service for plates used in pressure vessel applications where excellent notch toughness is required
Product Usage & Application:-
Useful in Paper & Pulp Companies
Useful in High-Pressure Applications
Useful in Oil and Gas Industry
Useful in Chemical Refinery
Useful in Pipeline
Useful in High-Temperature Application
Useful in Water Pipe Line
Useful in Nuclear Power Plants
Useful in Food Processing and Dairy Industries
Useful in Boiler & Heat Exchangers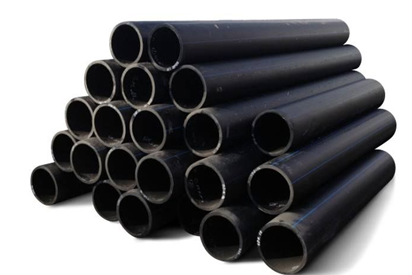 We Export To :
Kazakhstan, Algiers, Johannesburg, Pretoria, Dakar, Ghana, Uganda, Mozambique, Iraq, Subra al-Haymah, Australia, Yaoundé, South Africa, Saudi Arabia, Kampala, Benin, Ethiopa, Kuwait, Luanda, Abu Dhabi, Peru, Sudan, Colombia, Nairobi, Turkey, Russia, Khartoum, Kano, UAE, Bahrain, Cape Town, Trinidad and Tobago, Dar es Salaam, Nigeria, Antananarivo, Tripoli, Addis Ababa, London, Douala, Lebanon, Tunisia, Ouagadougou, Mogadishu, Harare, Mbuji-Mayi, Qatar, Zaria, Soweto, Omdurman, Angola, Alexandria, Dubai, Yemen, Casablanca, Africa, Oman, Giza, Kinshasa, Bamako, UK, Houston, Accra, Algeria, Argentina, Cairo, Chine, Kolwezi, Hong Kong, Abidjan, Vietnam, Port Elizabeth, Maputo, Maiduguri, Canada, Port Harcourt, Singapore, Egypt, Venezuela, Freetown, Ibadan, Iran, Fez, Malaysia, Mexico, Cameroon, New York, Indonesia, Italy, Azerbaijan, Israel, Conakry, Brazil, Democratic Republic of the Congo, New Zealand, Morocco, Jordan, United States, Thailand (Bangkok), Cyprus, Sri Lanka, Rabat, Bulawayo, Kaduna, Durban, Colombo, Germany, Lubumbashi, Lagos, Brazzaville.
We Supply To :
Tripura, Ahmedabad, Kolkata, Lucknow, Andhra Pradesh, Pune, Ambala, Maiduguri, Buxar, Puducherry, Karnataka, Maharashtra, Bhiwadi, Surat, Mizoram, Manipur, Delhi, Bangalore, Kerala, Ballia, Jamalpur, Chennai, Jaipur, Hyderabad, Indore, Patna, Agra, West Bangal, Ranchi, Durg, Bilaspur, Raipur, Satpura, Malwa, Kanpur, Dehradun etc.